UPCOMING SHOWS
Season Tickets Available Now!
Includes all four concerts in the 2019/20 Concert Series at the Community Church!
Price
$99 (plus $5.94 service fee; includes 7.5% NC Entertainment Tax) — a savings of $10 over standard advance pricing!
All sales are handled securely via Brown Paper Tickets.
New Ticket Service This Season
This year we are moving from PayPal to a more conventional ticketing service called Brown Paper Tickets. The big difference is — you will end up with a ticket, which you present at the door to gain admission.
You can print your own ticket. You can select a mobile ticket (for your smartphone). You can have tickets mailed to you. Or, if you don't want to handle tickets, you can ask to be put on the "Will Call" list and collect your ticket when you arrive.
We hope you find it an improvement! You requested a change in ticketing, so we took this step to make your experience just a little better.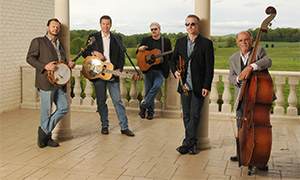 Showtime
Price
In Advance = $30 (plus $2.04 service fee; includes 7.5% NC Entertainment Tax)
Day Of Concert = $35.50
Artist Website
Showtime
Price
In Advance = $33 (plus $2.15 service fee; includes 7.5% NC Entertainment Tax)
Day Of Concert = $36
Artist Website
Showtime
Price
In Advance = $23 (plus $1.80 service fee; includes 7.5% NC Entertainment Tax)
Day Of Concert = $27
Artist Website
Showtime
Price
In Advance = $23 (plus $2.14 service fee; includes 7.5% NC Entertainment Tax)
Day Of Concert = $27
Artist Website